Prints
Every day is a new discovery!
—Ashley Bryan
These are special gifts for families, children, and other individuals you love. OR treat yourself to something which will inspire pleasure for many years. Proceeds from the sale of Ashley's prints will support the Storyteller Pavilion Art Center.
O Freedom
This print has long been exhibited at the Mariposa Museum in Peterborough, NH. Daniel Minter "rediscovered" the block and David Wolfe has printed an edition with the authorization stamp of the Ashley Bryan Center.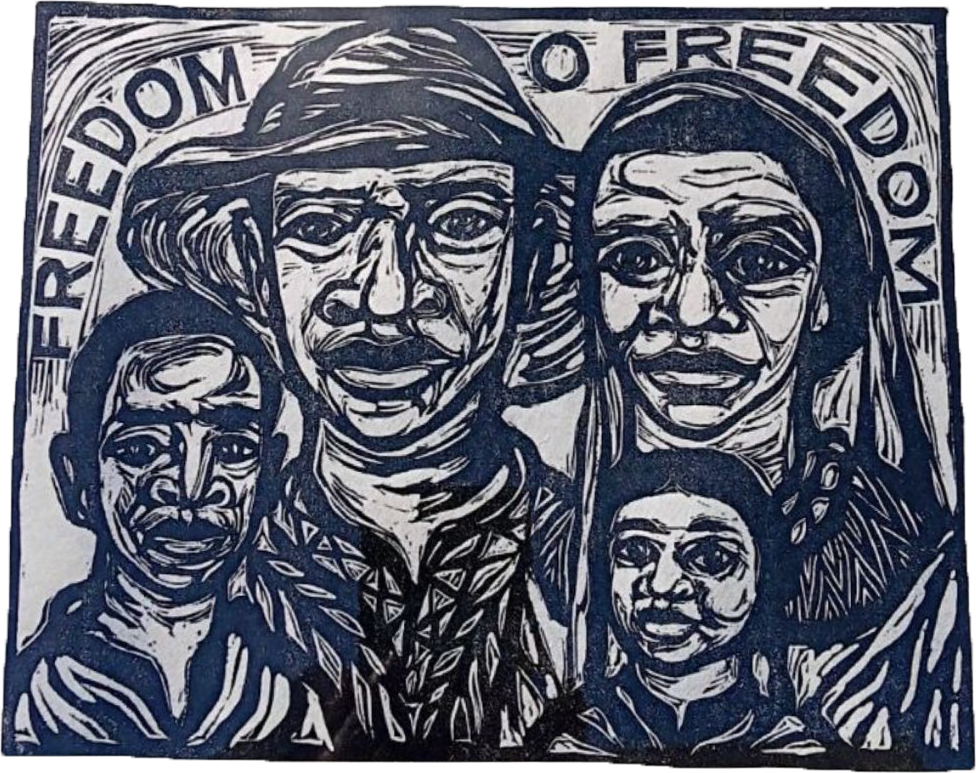 Summer 2022 Edition
A new selection of prints was produced in memory of Ashley on what would have been his 98th birthday. They were printed by David Wolfe and have Ashley's authorization stamp.
To view more prints, see our collaboration with The Mariposa Museum at https://www.mariposamuseum.org/gift/shop.
[Older Edition]
This earlier set of linocuts are numbered, with the authorization stamp certified by Ashley. The ABC will retire these blocks – and those in the Mariposa collaboration – from use with future print editions.